what's 7 key foods of a healthy and balanced diet
The 7 basics of a healthy and balanced diet
1. The fruits
Rich in

vitamins

,

fiber

and

minerals

,

fruits

are

excellent health allies

.

Peaches and apricots are full of

antioxidants

, while

bananas

and

kiwis

will give you the energy you need to avoid

tiredness

in winter.
The National Health Nutrition Program recommends eating 5 servings of fruits and vegetables a day .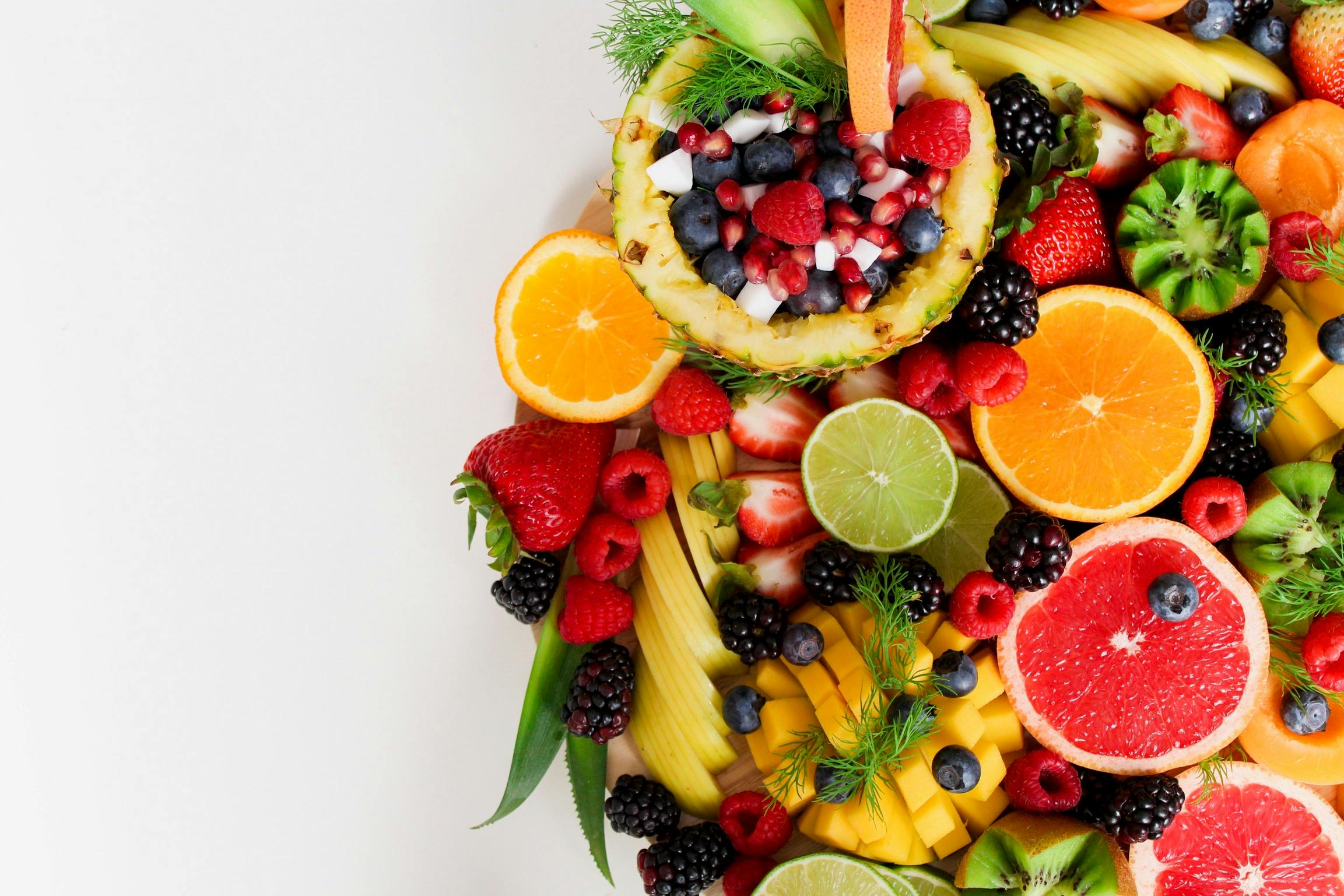 The fruits
2. Foods rich in fiber  
Indispensable to the balance of the body , dietary fiber has many benefits. They help lower LDL cholesterol (which must remain low). The fibers regulate the intestinal transit as well as the absorption of carbohydrates and lipids , cleanse the body and act on the arterial hypertension . They are found in nuts, whole wheat, fruits and vegetables, or oats.
A delicious commodity full of benefits . The fatty fish (salmon, sardines, mackerel) are economical food source of protein , vitamins and omega 3 that contribute to the proper functioning of the heart. Enjoy the beautiful days to eat in the form of barbecue , aperitif or grill. Fatty fish also help regulate LDL cholesterol.
Fatty fish
4. Legumes
Rich in vegetable protein , fiber and vitamins (and low in fat), "pulses" are an integral part of a healthy diet and contribute to the effect of satiety . Legumes are many and varied: beans, lentils, soy, whole or broken peas, chickpeas, beans, alfalfa or lupins, you'll be spoiled for choice!
Legumes
5. The dried fruits
Excellent allies health to stay healthy in everyday life. There are two types of dried fruits: naturally dried fruits (almonds, nuts) and dehydrated fruits (apricots, dates).
Each dry fruit has specific benefits : dates prevent tiredness, while nuts promote the reduction of LDL cholesterol.
The dried fruits
6. White meat  
Less fat than other types of meat, white meat (poultry, veal, pork, rabbit) is low in calories and high in protein . It is also an economical meat and easy to cook with the menus of the week. According to some studies, white meat could also reduce the risk of cardiovascular diseases and certain cancers (colon).
White meat
7. Vegetable oil
Whether on sandwiches or for frying food , many of us use butter in the kitchen every day . Yet this food is rich in saturated fatty acids . Use instead vegetable oils (rapeseed, olive) that contain essential fatty acids , essential to our dietary balance and the proper functioning of the brain.
Vegetable oil